Landon Donovan is teaming with Clint Dempsey again at a World Cup. The pair, who share the American record of 57 international goals, will work for Fox at this year's tournament in Qatar. Donovan is paired with Ian Darke on one of five play-by-play teams. He joins Dempsey, hired last spring as a studio analyst. Fox announced Tuesday that the shifted World Cup opener between Qatar and Ecuador on Nov. 20 at 11 a.m. EST will be televised on its FS1 cable network. The main Fox network has the "NFL Kickoff" pregame show at that time ahead of games that start at 1 p.m. EST.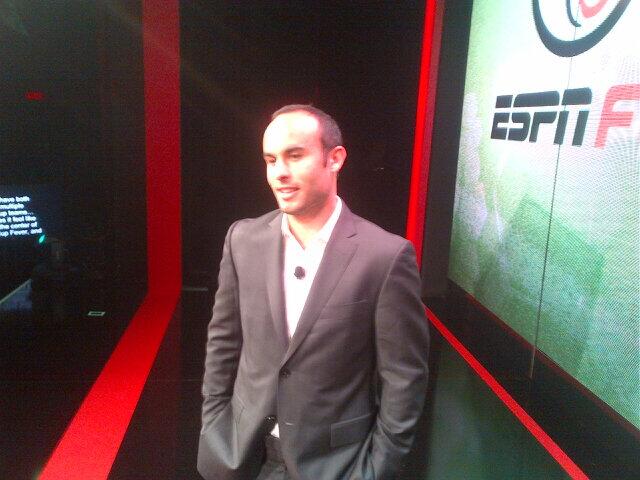 The main network had been scheduled to broadcast the original opener, Senegal vs. Netherlands, at 5 a.m. EST on Nov. 21, but FIFA decided in August to start a day earlier. As a result, the main Fox network will televise 34 of the 64 matches, one fewer than the original broadcast schedule announced in April. Commentators will call all matches from stadiums in Qatar. Four years ago in Russia, Fox called 33 matches onsite, including all but one during the knockout rounds.
Donovan became an ESPN studio analyst when he was cut from the 2014 U.S. World Cup roster by coach Jurgen Klinsmann. Donovan was hired as a color commentator for Fox during the 2016 Copa América and a studio analyst during the 2017 and 2019 CONCACAF Gold Cups. He currently is manager of the second-tier San Diego Loyal.
Darke memorably called Donovan's injury-time goal against Algeria that advanced the U.S. to the round of 16 at the 2010 World Cup. Darke works for ESPN on a non-exclusive basis, allowing him to broadcast for Fox during this World Cup, and he is BT Sports' lead soccer commentator in Britain.
John Strong and former U.S. midfielder Stu Holden will be the lead crew, as they were when they called 17 matches for Fox at the 2018 tournament.