The 34-year-old midfielder came out of retirement to help the LA Galaxy in 2016, but he will now close the door on his storied playing career.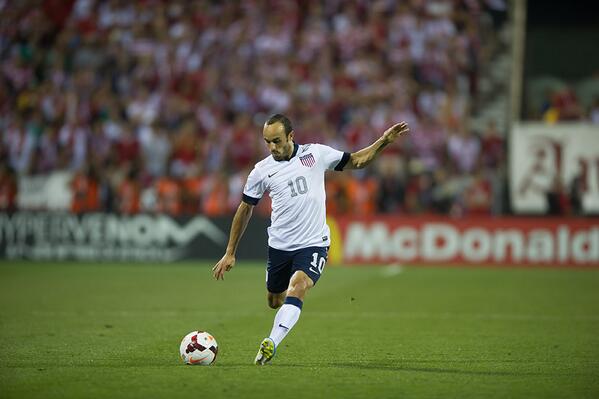 Landon Donovan is once again retiring from soccer after returning to the LA Galaxy for the final stretch of the 2016 MLS season.

Donovan, the United States and MLS all-time leading scorer, told Yahoo Sports that he is officially closing the door on his playing career.
"Yeah, I'm done," Donovan said. "I'm done. No more playing for me."
"I have not [gone public]. But that is definitely the case."
Donovan, 34, retired in December 2014 after winning his record sixth MLS Cup with the LA Galaxy, but he returned to the pitch last September to help the injury-riddled Galaxy fight for a playoff spot. The midfielder ended the season with one goal in nine appearances.
Donovan tallied 160 goals and 151 assists in 384 appearances over his MLS career. He scored 57 times and dished out 57 assists in 157 matches for the U.S.
A native of Southern California, Donovan was a member of the inaugural class of the U.S. Soccer youth residency program in Bradenton, Florida.
He was awarded player of the tournament for his role in the United States under-17 squad that finished fourth in the 1999 FIFA U-17 World Championship before signing with German club Bayer Leverkusen later that year.
In 2005, after six years with Bayer, the majority of which were spent on loan with the San Jose Earthquakes of Major League Soccer, Donovan moved back to the United States permanently to sign with the Los Angeles Galaxy.
He later returned to Germany for a loan with Bayern Munich, and twice went on short loans to English Premier League team Everton in 2010 and 2012. He retired as a player in 2014, but made a brief comeback with LA Galaxy late in the 2016 season.