American soccer legend Landon Donovan says he supports the possibility of introducing more MLS-Liga MX games. Heopines that potential North American league that features football clubs from both the United States and Mexico would be of great benefits for the sport in both countries.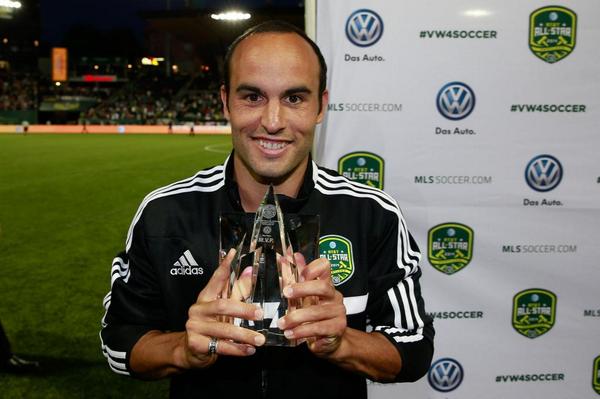 Speaking to
ESPN Deportes
, Donovan said, "For me it is logical, because they are the best leagues in North America, they have the biggest players, if we want to compete better with Europe and parts of South America, I think it is important".
The 36 year old, who is the league's all-time top scorer and assist leader, wrapped up his club career with a one-season stint at Liga MX side Leon. He won a whopping six MLS cup titles throughout his time in the United States.
Enrique Bonilla, a top flight club in the Mexican league said this month that a North American league could be a possibility, considering also that it could serve as a legacy to the 2026 FIFA World Cup that will be co-hosted by Canada, Mexico and the United States.
Earlier this year, the MLS and the Liga MX announced a partnership which included the introduction of the "Campeones Cup" which will be played between the champions of the respective leagues.
MLS Executive Vice President also revealed that he has been discussing with the Liga MX about new ways they can collaborate on and off the pitch to strengthen the bond between both leagues.
Landon Timothy Donovan, 36 years old, is an American former professional soccer player whose last stint was a short spell at Liga MX side, Club Leon. He has won numerous individual accolades in the Major League Soccer and for the US national team. He is regarded as one of the greatest United States men's soccer players of all time.