Spanish attacking midfielder Carles Gil has been named the Landon Donovan Most Valuable Player (MVP) for the 2021 MLS (Major League Soccer) season. The MVP accolade in the MLS is named after American football icon Landon Donovan who left his mark during his professional football career. LA Galaxy legend Landon Donovan is widely regarded by many as the best player to ever grace MLS football.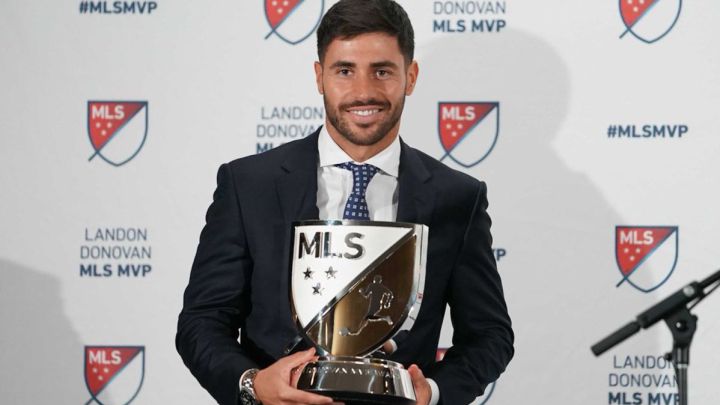 New England Revolution star Carles Gil is the latest recipient of the Landon Donovan Most Valuable Player accolade. Gil is the club captain at New England Revolution, the man with the magic left foot and the assist king.
Gil was named the MLS MVP last week Tuesday as reward for playing a big role for the Revs on the way to the MLS Supporters' Shield.New England Revolution set a new record for the most points at the end of the MLS regular season to win the Supporters' Shield. The Revs had 73 points to finish as the top team in the Eastern Conference and also book their place in next year's CONCACAF Champions League.
Spanish player Carles Gil contributed 18 assists during the MLS regular season in addition to four goals. Eight of his assists were for the winning goal of the game. Also, his assists tally is the tenth best in the history of the MLS. The MLS has been in existence for 26 years.
Gil had earlier won the 2021 MLS Comeback Player ofthe Year and the 2019 MLS Newcomer of the Year. The Spaniard arrived the MLS three seasons as a Designated Player and he has won a lot of accolades in that time. The former Aston Villa star has won the MLS Best XI honours on two occasions as well. He won the MLS Best XI honours in 2019 and 2021.